Facial Recognition Software
So I just did this program that compares a pic of your face with the celebrity you supposedly look the most like based on distance between features, etc.
Whose Face Do You Have?
I did it with my friends' photos, and the matches seemed pretty spot-on("Leni Riefenstahl crossed with Burt Lancaster?
Totally
!"), which made my matches all the more amusing. With three different photos of myself I got strong matches with: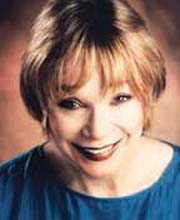 I guess that makes me ... a crazy white woman with a little too much plastic surgery?



Tags:

michael jackson

,

Janet Jackson

,

Shirley Maclaine

,

facial recognition